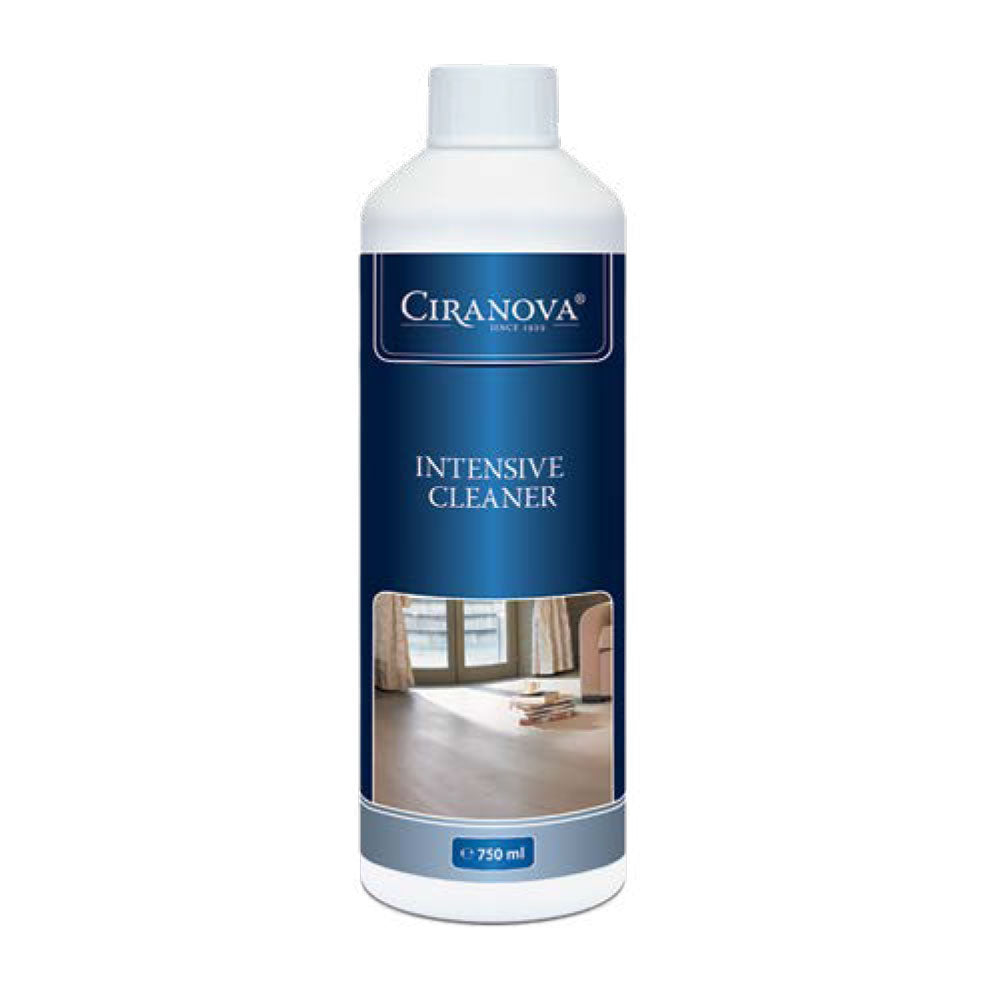 Hot
New
In stock
Out stock
Ciranova Intensive Cleaner
Ciranova Intensive Cleaner thoroughly cleans oiled wood. It is specifically designed to remove stains and soap residue from oil finished surfaces. It is recommended to use the intensive cleaner before applying Maintenance Oil.

Provides deep cleaning of oiled wood.
Removes dirt and soap residue.
Additional
Application
Technical Data
Maintenance
CUSTOMER REVIEWS
Additional
Ciranova Intensive Cleaner is for the deep cleaning of oiled wood flooring and other oiled wooden surfaces. It is recommended to thoroughly clean your wood with Intensive Cleaner before applying Ciranova Maintenance Oil.
Application
Mix Ciranova ® Intensive Cleaner in a bucket with lukewarm water at the ratio of 1/20.
Following the direction of the wood grain, clean the wood floor with a well wrung mop, microfiber cloth or a soft scrubbing brush. A buffing machine can also be used with a green pad.
If the wood is very dirty, the solution can be used in a higher concentration.
Rinse the wood after applying the diluted Intensive cleaner with clean water.
Drying time is between 2-4 hours, depending on the surrounding temperature, humidity and ventilation of the room and the amount applied.
Technical Data
Product Type
Waterborne
PH
12
Mixing Ratio
Mix 1/20 in lukewarm water
Cleaning
Water
Coverage
2100 sq.ft/L 7940 sq.ft/gal
Drying Time
2–4 hours
Storage/Transport
Between 41 - 77

°F

Disposal
Dispose of residue and empty packaging in accordance with local ordinances.
Maintenance
Maintaining your oil finished surfaces keep the floor in optimal condition and well protected. After using Intensive Cleaner, the wood must be treated with Ciranova Maintenance Oil to add protection back to the oiled surface.