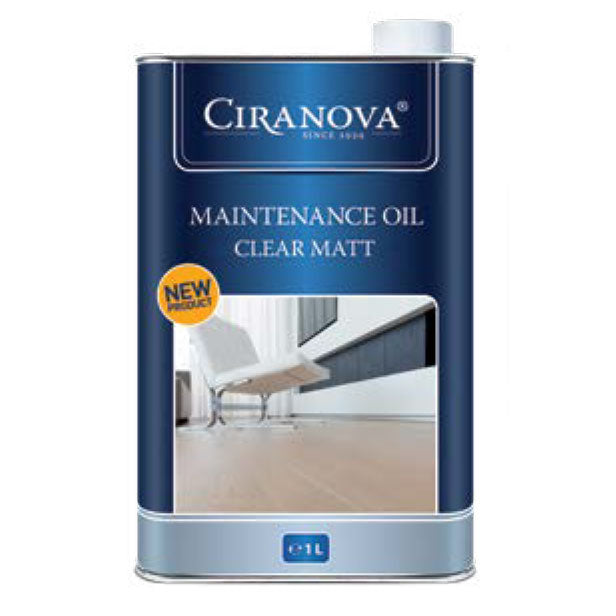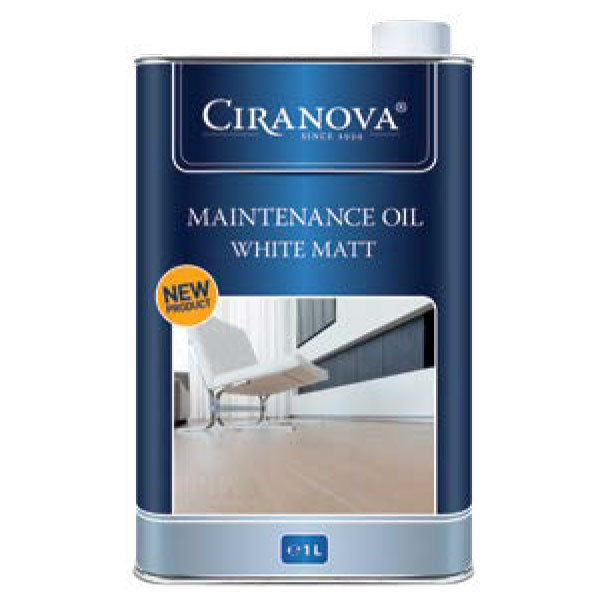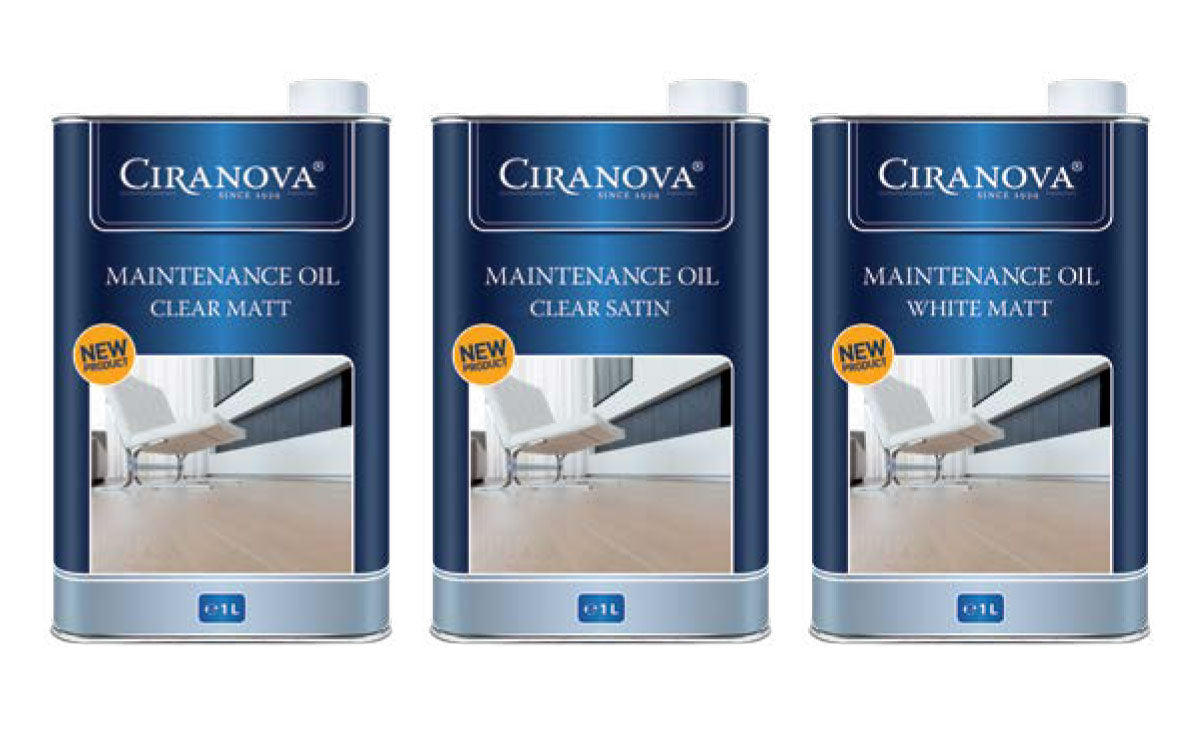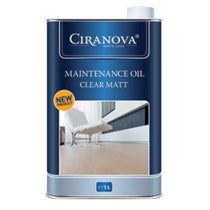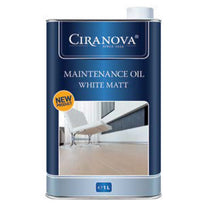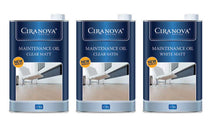 Hot
New
In stock
Out stock
Ciranova Maintenance Oil
Ciranova Maintenance Oil refreshes and restores dull wooden floors.  This fast-drying product is for use on oil treated and UV-Oil wood surfaces.  For periodic oiled surface maintenance.
Additional
Application
Video
Technical Data
CUSTOMER REVIEWS
Additional
Ciranova Maintenance Oil is for the periodic maintenance of oil treated or UV-Oiled wood floors. It refreshes and restores dull or dry wooden floors. Regular application may avoid expensive and time-consuming renovations.

Fast drying.
Refresh and restore dry or dull wood.
Perfect for heavy traffic areas.
Periodic Maintenance
For use on oil treated wood surfaces and UV-oiled wood.
Available in extra matt and satin.
Application
Preparation
Before applying the product: clean the surface with Intensive Cleaner (remove soap residue), rinse with water, let surface dry, make sure it is dust free
Application
For wooden floors: Apply a thin and even layer of the maintenance oil, let it settle for a few minutes, and then rub or buff it dry with a white pad.
For smaller surfaces: apply the product with a lint-free cloth and remove any excess product.
Caution
+/- 4 hours, depending on the amount applied, the surrounding temperature, the humidity and ventilation.
Maintenance
It is recommended to follow the Ciranova® Maintenance program to keep the wood in optimal condition.
Technical Data
Download Ciranova Maintenance Oil TDSTDS
Case: 6 x 1 L
Cleaning: Cleaning Thinner Ciranova®
Coverage: 450-650 sq.ft./L
Disposal: Dispose of residue and empty packaging in accordance with local ordinances.
Drying Times: +/- 4 hours. Lightly walkable after 12 hours.
Gloss Level: Extra Matte Satin
Number of Colors: Clear, colorless and white
Product Type: Solvent-based
Shelf Life: 24 months in the original and unopened packaging.
Solid Content: +/- 29%
Storage/Transport: between 41°F and 77°F
Viscosity: +/-20-25 sec - DIN 4mm