We're Changing Our Name. Monocoat.us is now Specialhardwood.com
Posted by SPECIAL HARDWOOD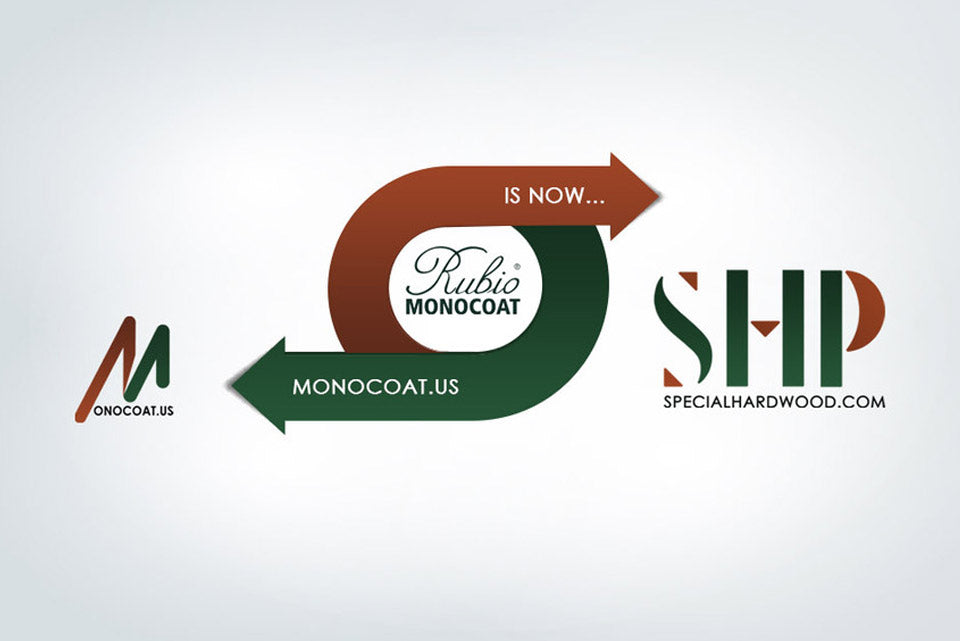 What Is Changing?
We are still your trusted source for Rubio Monocoat products!  The only thing that is changing is our website name. So now when you visit www.monocoat.us, you will be directed to www.specialhardwood.com, but that is the only thing that is changing.
What Isn't Changing?
Customer Service
We pride ourselves in being available to you in both the selection and purchase of Rubio Monocoat Finishing and Maintenance products. Our team is available to answer any questions you may have during the application process and after care.
Rubio Monocoat product expertise
In 2007 Special Hardwood Products began selling Rubio Monocoat products online on our dedicated website. Throughout the years, we have had the pleasure of helping tens of thousands of customers succeed with their wood finishing projects. We have an in-house dedicated team of wood care experts that are here to answer any question you may have about your wood finishing projects. Whether you are a seasoned professional, or a first time DIYer, we will help you select the right product for the job.
Fast Shipping & Delivery
We know that you need to get your Rubio Monocoat products fast. So we work diligently to ensure that your order is processed and shipped as quickly as possible. Most orders are shipped the same or next day when placed Monday - Friday by 2:00pm EST. We also offer next day air shipping and many other methods. To learn more about our shipping options and our policies, visit our Shipping Policy page.
Fully stocked inventory
We keep an on-site warehouse fully stocked with Rubio Monocoat products. This ensures that we have what you need to get the job done right.  With a team ready to pack and ship your order, you can order with confidence, knowing that your order will get to your door right away.
Professional Discounts
For over 15 years, we have supported industry professionals with all of their wood finishing projects. If you are a professional wood finisher or other related professional, we have a website dedicated just to you. We offer wholesale discounts, and time sensitive shipping directly to the job site to help you meet your bottom line. For more information about our professional accounts, please visit the Pro's page, and fill out the application to get started.
Free shipping available
We offer free ground shipping to any order over $49.00. And if you are in a hurry and need expedited shipping, just select the desired shipping method at checkout.
Our Prices
Our prices are determined by the manufacturer. We sell directly to you with no additional mark-up.
If you have questions, feel free to contact our technical experts by phone, Monday - Friday 8am - 4pm EST at: 1-877-928-9663, by email at sales@specialhardwood.com or by using our online contact form. We appreciate the opportunity to continue being your partner in wood care.