Scratches & Scuffs? A Guide to Hardwood Recovery During the Holidays
Posted by SPECIAL HARDWOOD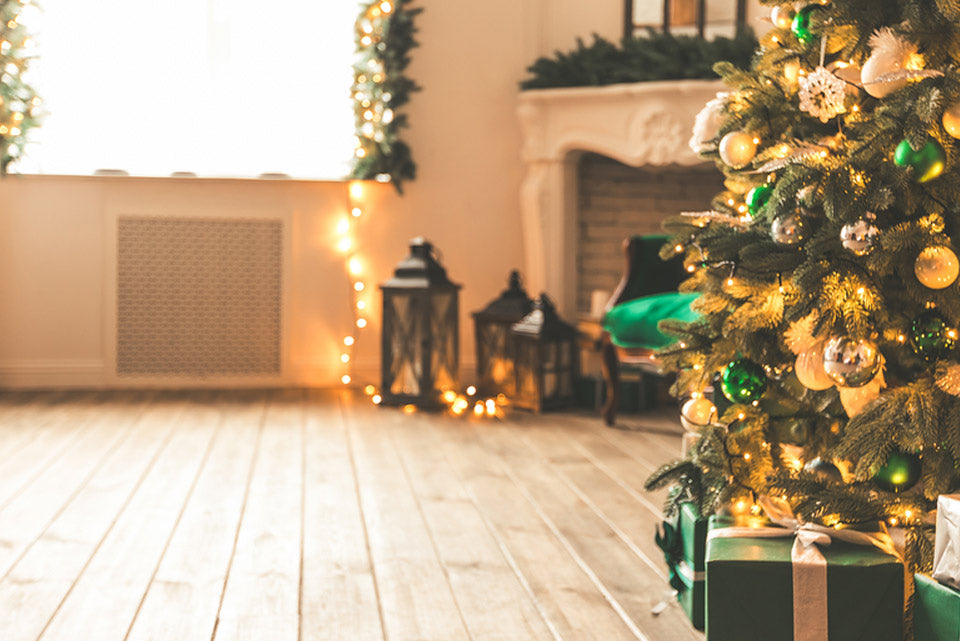 The kids are back in school, Halloween has come and gone, and the holidays are officially here. Getting your home ready for Thanksgiving and Christmas probably leaves you excited to welcome friends and family into your home–but maybe a little stressed, too.
Increased foot traffic means added wear and tear on your flooring. Even worse, the wetter, chillier conditions around the holidays bring heavier footwear that may have recently trekked through sleet, snow, or rain before crossing your threshold.
After the festivities, you may wonder how to get scuff marks off hardwood floors to restore their pre-holiday luster. Don't let that worry dampen your holiday spirit—here's a guide to protecting your flooring before, during, and after the holidays and repairing any damage they might sustain.
Protecting Your Floors from Holiday Hazards
Rock salt or other debris can easily become trapped in the soles of shoes made for good traction in cold, wet weather. When dragged across your flooring, this can easily scratch hardwood surfaces.
Salt or any other chemical melting agent that is tracked in can also form a deposit on your floor, which can further dull its shine or strip its protective coating over time. Together, this can cause significant damage to your floors.
Your best defense may be as simple as a good welcome mat. Outdoor mats at every entrance will remind visitors to wipe their shoes off before entering your home. You'll want to select mats or rugs made from synthetic fibers, as rubber or foam mats can hold moisture which can damage your floor.
Big holiday dinners mean more people gathered around the table, calling for more chairs and a great deal more sliding and scooting around to make room or stay out of the way. This will likely cause at least light scratches or scuffs on your flooring.
Adding simple felt pads or glide discs to chair or table legs is a great preventative measure. They're cheap, easy to install and protect your floors from damage caused by guests shifting their chairs to make more room for others. They're available in permanent attachment and removable styles, so you can choose which suits your needs.


Repairing Scratched, Scuffed Hardwood Floors
No matter how careful you are, your flooring may still show telltale signs of happy gatherings. While it's a small price to pay for sharing holiday cheer, you'll no doubt want to fix any scratches, scuffs, or other damage as quickly as possible.
For light, minor scratches, the solution is surprisingly simple. Rub a walnut or suitably pigmented wax crayon on your wood flooring to "erase" the scuff marks. Use strokes going in the direction of the grain, and the scratch will seem to vanish right before your eyes. Any excess wax can be wiped off with a damp cloth. While the oils or wax fill in the wood and are quite effective at repairing scuffs, bear in mind that this is a less permanent solution for use between refinishing and may require retouching after regular cleaning.
When Refinishing May Be Necessary
If the entire floor is covered in scratches and gouges, the best option might be to refinish it. While a more significant project than light repair, it's sure to give your wooden flooring a beautiful new start for the coming new year—and it's a great post-holiday project.
Whether you stay with your current look or choose a new shade or tint to change things up, restoring and protecting your floor keeps your home looking its best year-round.