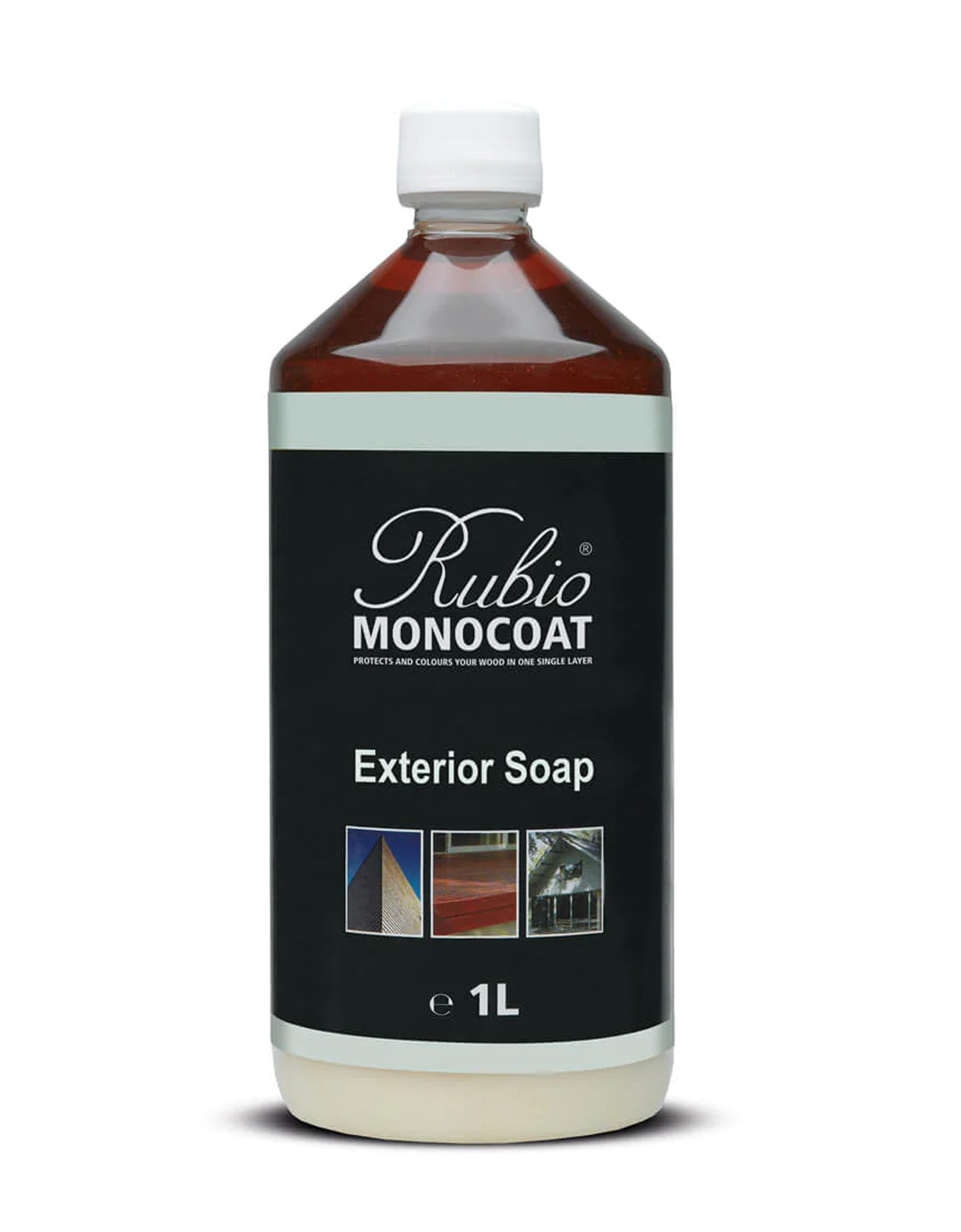 Hot
New
In stock
Out stock
Rubio Monocoat Exterior Soap
Rubio Monocoat Exterior Soap cleans and nourishes outdoor wood. It is for use on previously oil-treated exterior wood, such as wooden decks, patio furniture, fences, and more.
Spend $49.00 to Free Shipping
ADDITIONAL
HOW TO APPLY
TECHNICAL
CUSTOMER REVIEWS
ADDITIONAL
Rubio Monocoat Exterior Soap is a dual-phase soap that cleans and nourishes outdoor wooden surfaces that have been previously treated with Rubio Monocoat exterior protection products.
HOW TO APPLY
Directions for use:
Mop the patio. 
Shake the bottle, to mix the contents thoroughly. 
Pour 1 litre of RMC Exterior Soap into a bucket. Add 3 litres of clean water. 
Clean with a floor cloth or fluff-free duster. 
Allow the surface to dry for approx. 30 minutes. 

For routine maintenance you can also use the RMC Exterior Soap Ecospray. RMC Exterior Soap is used to refill this spray.
Refilling the spray: Pour 150 ml RMC Exterior Soap into the spray and fill to 500 ml with clean water.
Download Application Instructions and TDS (EN)
TECHNICAL
Summarized specifications, please read TDS before using product.

Shelf Life: 12 months

Warning: Do not allow to freeze