New Year's Renovations? How to Protect Hardwood Floors During Renovation
Posted by SPECIAL HARDWOOD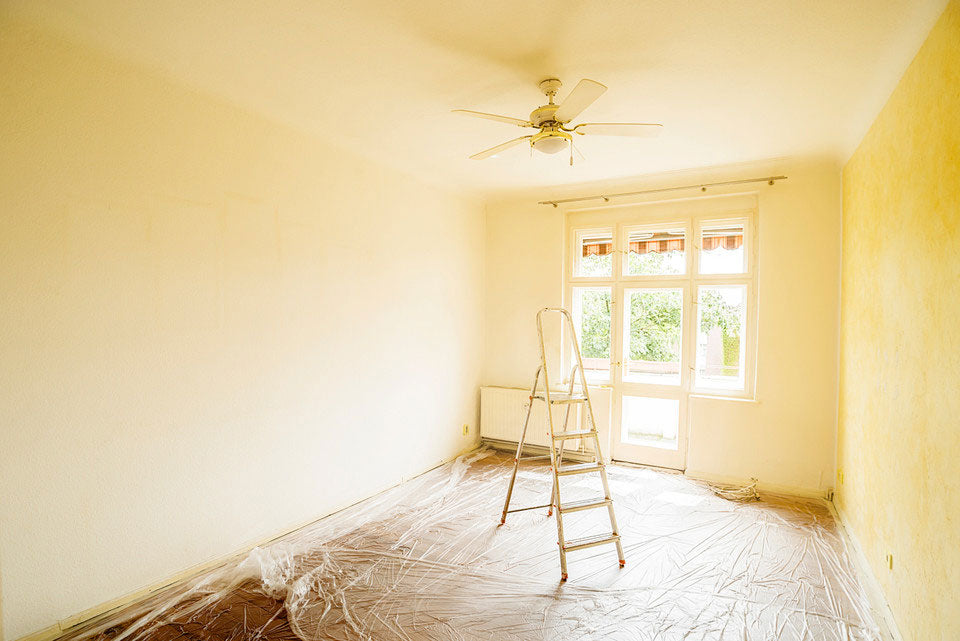 New Year's is an excellent time for renovation projects in the home. It's a time to refresh and renew, and what better way to do that than by updating and improving the space where you spend most of your time?
Many people have time off during the holiday season to plan home renovation projects. Contractors often offer discounts on renovation services in these traditionally slow months, making it a great time to renovate or repair wear and tear from holiday guests.
But you may be wondering how to protect hardwood floors during renovation. The extra foot traffic and equipment involved in a larger project can damage your flooring, so it's best to do everything possible to prevent this.
Whether remodeling a single room or undertaking a larger project, you'll want to protect your investment. You can take steps to protect your hardwood floors and keep them looking great for years to come.
Cover 'Em Up
The first step in protecting your hardwood floors from accidental damage during a renovation is to create a barrier between the flooring and the construction zone. Cover floors with heavy-duty plastic sheeting or a tarp secured with tape or weights to ensure it doesn't move during construction. If possible, try to keep the barrier in place for the entire renovation project to minimize the amount of dust and debris that gets on the floors.
You may wish to go over the flooring in areas near an ongoing project for preventative maintenance at the end of each day. Our line of products by Rubio Monocoat are perfect for surface care to keep your floors looking their best throughout the process.
Traffic Control
It's also a good idea to plan how to manage foot traffic during the renovation project. If possible, try to keep people and construction equipment off hardwood floors as much as possible.
\You can create a designated walkway through the construction zone covered with a protective mat or plywood. Such a covering will not only help to protect your floors from scratches and scuffs but will also help to keep dust and debris from being tracked throughout the house.
During the renovation project, clean up any dust or debris and carry out any needed care. Use a damp mop or cloth to wipe away dirt gently, and vacuum or sweep the floors regularly. Doing so will keep them free of small objects like screws or nails, which might cause further damage if stepped on or dragged across your flooring.
Another important tip for how to protect hardwood floors during renovation is to be extra cautious when moving heavy furniture or appliances. Even minor scratches or dents can ruin the look of hardwood flooring, so be sure to use furniture sliders or moving pads to protect them.
When you're moving large items, it's best to have a few people help you so that you can control the weight and movement of the item.
Cleaning Up
Finally, once the renovation project is complete, it's a good idea to clean your hardwood floors and inspect any areas that might require repair or restoration. Use a high-quality, all-natural product like Rubio Monocoat Soap to remove dust and surface debris. Go over the area to identify scuffs or scratches that may have occurred during the renovation.
Hardwood floors are a beautiful and durable addition to any home, but workers or equipment can cause damage during a renovation project. By creating a barrier, doing light daily maintenance, managing foot traffic, being cautious when moving heavy furniture or appliances, and thoroughly cleaning and refinishing any damage after the renovation project, you can protect your hardwood floors and keep them looking great for years to come.