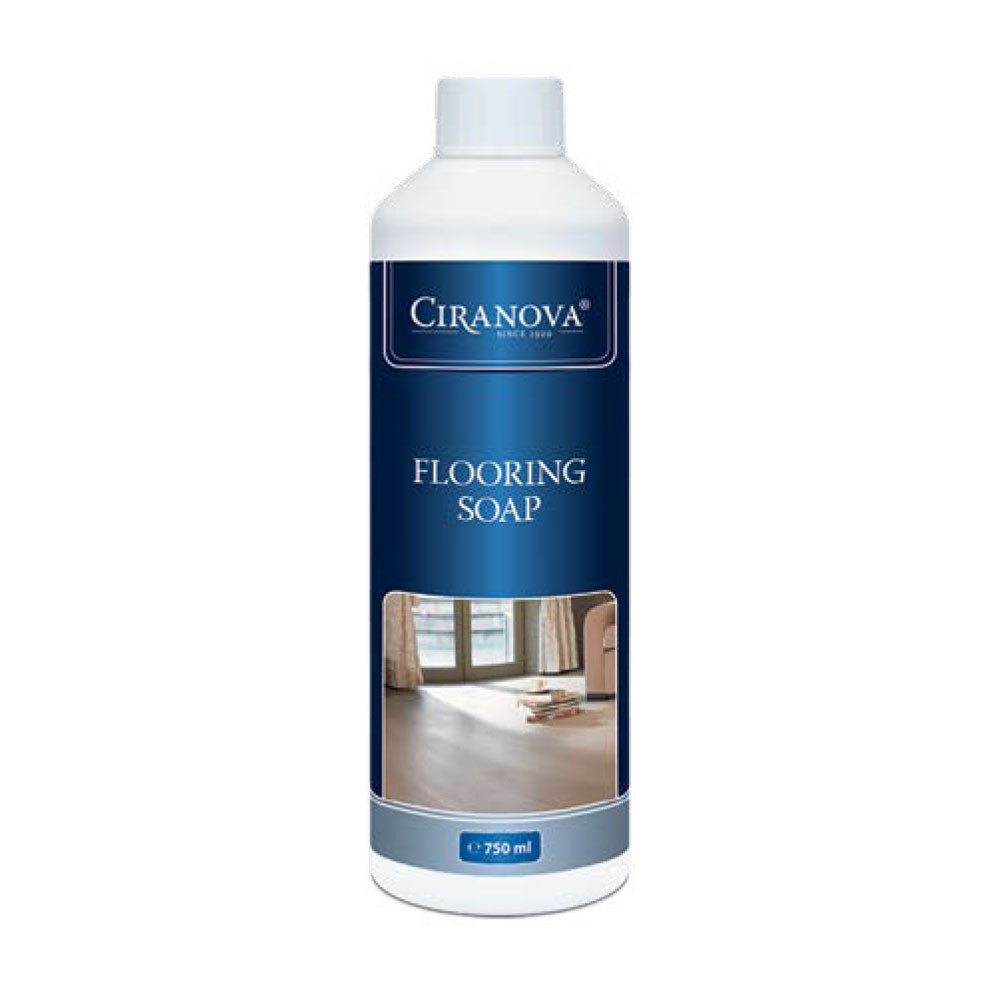 Hot
New
In stock
Out stock
Ciranova Flooring Soap
Ciranova Flooring Soap is a wood floor cleaner that nourishes and protects oil finished hardwood floors.  Flooring Soap is based on natural oils, which increases water resistance while leaving the wood surface clean.  For regular weekly/bi-weekly maintenance.
Additional
Application
Technical Data
CUSTOMER REVIEWS
Additional
Ciranova Flooring Soap is a hardwood flooring cleaner that is composed of natural oils.  It cleans and nourishes oil finished flooring.  Leaving behind a protected surface with extra water-resistance. 

Universal flooring soap.
For use on any oil finished wood flooring.
Based on natural oils.
Cleans, nourishes and protects.
Application
Ciranova Flooring Soap is for weekly or bi-weekly routine cleaning of oil finished flooring.
Application
Mix 4 or 5 caps of Ciranova® Flooring Soap with 10 liters of water.
Apply with a moist mop, following the grain of the wood.
Wring out the dirty mop and rinse it in a second bucket with clean water. Wiping is not necessary.
 Maintenance
If the oiled wood becomes dull and matte with soap residue or soil nestled in the wood, use Ciranova® Intensive Cleaner to "deep clean" the finish.  After cleaning with Intensive Cleaner, apply Ciranova® Maintenance Oil.
Technical Data
Download Ciranova Flooring Soap TDS
Case: 6 x 750 ml
Cleaning: Water
Coverage: 4300 sq.ft./L
Disposal: Dispose of residue and empty packaging in accordance with local ordinances.
Drying Times: 1 hour
Mixing Ratio: 4 or 5 caps per 10 liters of warm water
Number of Colors: Clear, colorless and white
PH: 8
Product Type: waterborne
Shelf Life: 12 months in the original and unopened packaging.
Storage/Transport: between 41°F and 77°F