Can You Install Hardwood Floor in Winter? The Pros of Winter Hardwood Installation
Posted by SPECIAL HARDWOOD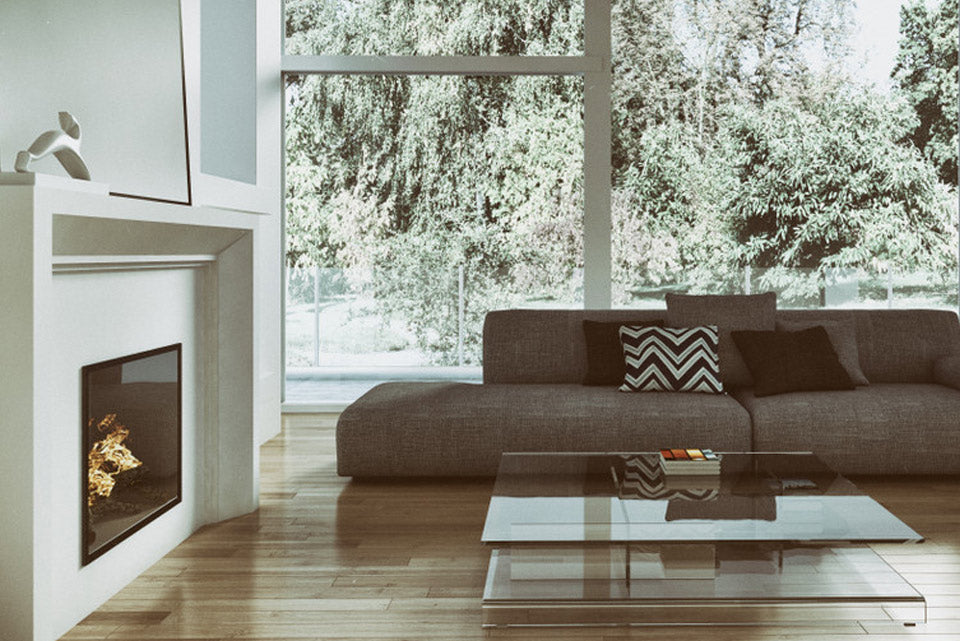 If you enjoy pursuing home improvement projects to enhance your home (as well as its value), being cooped up indoors in the winter can feel a little frustrating. Cold weather rules out many projects you can tackle in the warmer months. Even the garden has to wait—it's the dormant season for almost everything green and growing.
If you've been driven inside and are looking for projects around the house, you may wonder, "Can you install hardwood floor in winter?" The answer may surprise you.
Should You Install Hardwood Flooring in Winter?
First, what is the benefit of installing hardwood flooring? Installing hardwood flooring is an excellent way to make a single room or larger area of your home look and feel new without the cost and complication of a complete remodel. It's durable, easy to care for, and gives a home a luxurious, cozy feeling.
For home-bound DIY enthusiasts, there's more excellent news. Not only can you install hardwood floor in winter, but there are also some significant advantages that make this a great post-holiday project.
Humidity Matters
Winter air is drier, especially in homes that use forced-air heating to keep the interior comfortable. The air's moisture level is a crucial consideration when installing a wooden floor. Excess humidity can cause wood to swell as it absorbs the extra moisture in the air. Installing hardwood flooring in humid conditions means the wood will shrink when the air dries out. Shrinking wood can cause unsightly gaps between each section of flooring and between the wall and the floor itself.
The humidity level is important in another way—wooden flooring that's too dry can absorb moisture from the air as the seasons change. In some cases, your floorboards can swell and become uneven or even buckle. Luckily, most homes are likely to have ideal conditions in winter.
If the air in your home is too dry or too wet, you can use humidifiers or dehumidifiers to adjust ambient moisture. In most cases, this won't be necessary. Your home's heating system will generally produce perfect conditions. If you're comfortable, chances are your new hardwood flooring will be comfortable, too.
Taking Advantage of Slower Winter Months
Sometimes even the most skilled DIYer calls in professional help for larger projects. Even if you can install a hardwood floor in winter on your own, some special conditions might require a pro. Transitioning from one room to the next with a larger project or dealing with subflooring that may need repair or replacement can necessitate professional expertise.
There's another great benefit to installing hardwood flooring this time of year. Winter is generally a slower time for flooring contractors, and they will have more availability and flexibility in accommodating your schedule.


A Range of Hardwood Flooring Color Choices
Whether you install new hardwood flooring yourself or contract out all or part of the job to a professional, you'll need to decide what color your new floor will be. Testing colors can be difficult, as color perception can change drastically as a greater area of flooring is covered.
Your best bet is to rely on a product like the Rubio Monocoat Color Sample Kit, which puts all 55 designer colors at your fingertips to aid in your decision. Each 20ml color sample bottle will cover an average of nine square feet with one application and contains no volatile organic compounds or other harsh or dangerous chemicals.
Making the Most of Winter Conditions
If you're looking for a great home improvement project you can pursue in the colder months, installing new hardwood flooring is a great option. It's better to install hardwood flooring when the indoor humidity is lower. Drier conditions mean drier floorboards that are not as prone to shrink over time. This makes any gaps much less likely.
Wooden flooring will perform better if installed in an environment where the humidity is between 30 and 50 percent, and the temperature is between 60 and 80 degrees. Most homes will fall within that range during winter, making it a great time to install a new hardwood floor.