Spring Cleaning at Home? How to Make Your Hardwood Floors Look New in 3 Simple Steps
Posted by SPECIAL HARDWOOD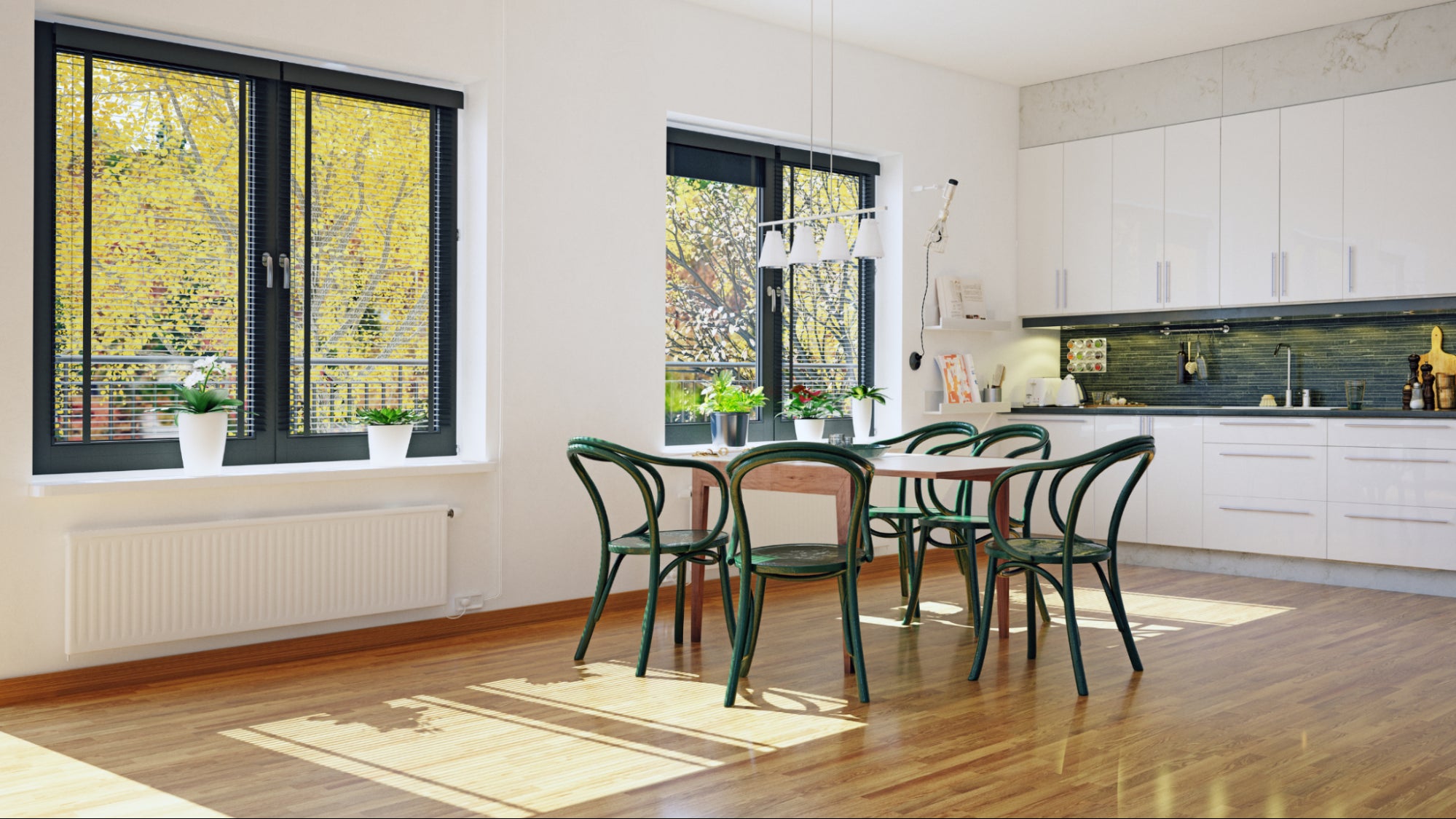 'Tis the season—for spring cleaning! As temperatures rise and the days get longer, it's time to start thinking about your spring cleaning routine. That means leaving the winter season in the past and getting your hardwood floors looking their best.
Luckily, giving your floors that "brand new" look doesn't have to be complicated or time-consuming. You can make your hardwood floors look polished and new with some preparation and a few simple steps.
Why Caring for Hardwood Floors Matters
Taking proper care of hardwood floors not only helps ensure that they continue to look their best but it can also extend their lifetime significantly. Regular maintenance and cleaning prevent the wood from being harmed by water, scuffs and scratches, and the general wear and tear of everyday use.
By removing surface debris, you minimize the risk of accidental dents that might require repair in the future or allergy-inducing dirt, dust, and bacteria.
So, how can you make your hardwood stand out this spring?


Step 1: Start with Microfiber for Wooden Flooring
Before you start cleaning your hardwood floors this spring, be sure to equip yourself with a high-quality microfiber mop. Microfiber's exceptional cleaning abilities come from its ability to pack so much surface area into a small amount of material.

In fact, microfiber has 4X the surface area of a normal cotton cloth that's the same size. This allows the material to absorb more moisture and pick up more dirt.

Consider this Microfiber Floor Mop, designed to pick up dirt and dust without scratching the surface of the wood. The microfiber also gently buffs the floor while removing debris, giving it a beautiful finished look.

Move large furniture out of the way and use an appropriate cloth or mop to rid the room or surface of initial dirt, dust, and debris.

Step 2: Mop It Up

Next, mop it up for a deeper clean.
Mopping should use a damp mop and a cleaning solution specifically designed for hardwood floors. This Surface Care Spray Kit from Special Hardwood is an ideal option for daily cleaning. It's a unique formulation of Rubio Monocoat Soap in a convenient spray bottle. Surface Care soap can be applied to either the floor or the fabric of a clean microfiber mop.

You can use a little more for tougher stains and apply it directly with a rag or soft cloth.

Pro Tip: Want to cut down on your yearly cleaning time? Get proactive and refresh your hardwood floors with a bit of daily mopping. All it takes is a few minutes, as long as you use the right products. To make this habit a regular part of your routine, schedule it at the same time each day. A little extra work upfront will greatly enhance the quality of your hardwood floor and keep it shining.

Step 3: Polish Makes Perfect

After mopping, hardwood floors should be polished once a week. This helps restore the wood's natural luster. Just like microfiber mops, natural oil is the best method for how to make a hardwood floor look like new. A small amount of Universal Maintenance Oil will go a long way.

Apply with a soft cloth and buff it with a microfiber mop to create a subtle, natural glow. The oil protects while beautifying, providing nutrients to the wood as it cleans.

A high-quality oil-based polish will help keep your floors looking new for years to come. Like daily mopping, weekly polishing only takes a few minutes and goes a long way.

Achieve Beautiful Hardwood Floors This Spring
As warmer weather approaches, so too does time for spring cleaning. And for many homeowners, that can seem like a daunting task. But when keeping your hardwood floors looking fresh and dirt-free, just follow three simple steps.

Use microfiber cloths for maximum cleaning power

Make daily mopping part of your routine

Polish your floors weekly to give your hardwood a natural glow



Keeping hardwood floors in pristine condition requires some effort and maintenance, but a daily routine lightens the load while making a big impact.

Click here to browse our collection of interior cleaning, maintenance, and finishing products to help with your spring cleaning.