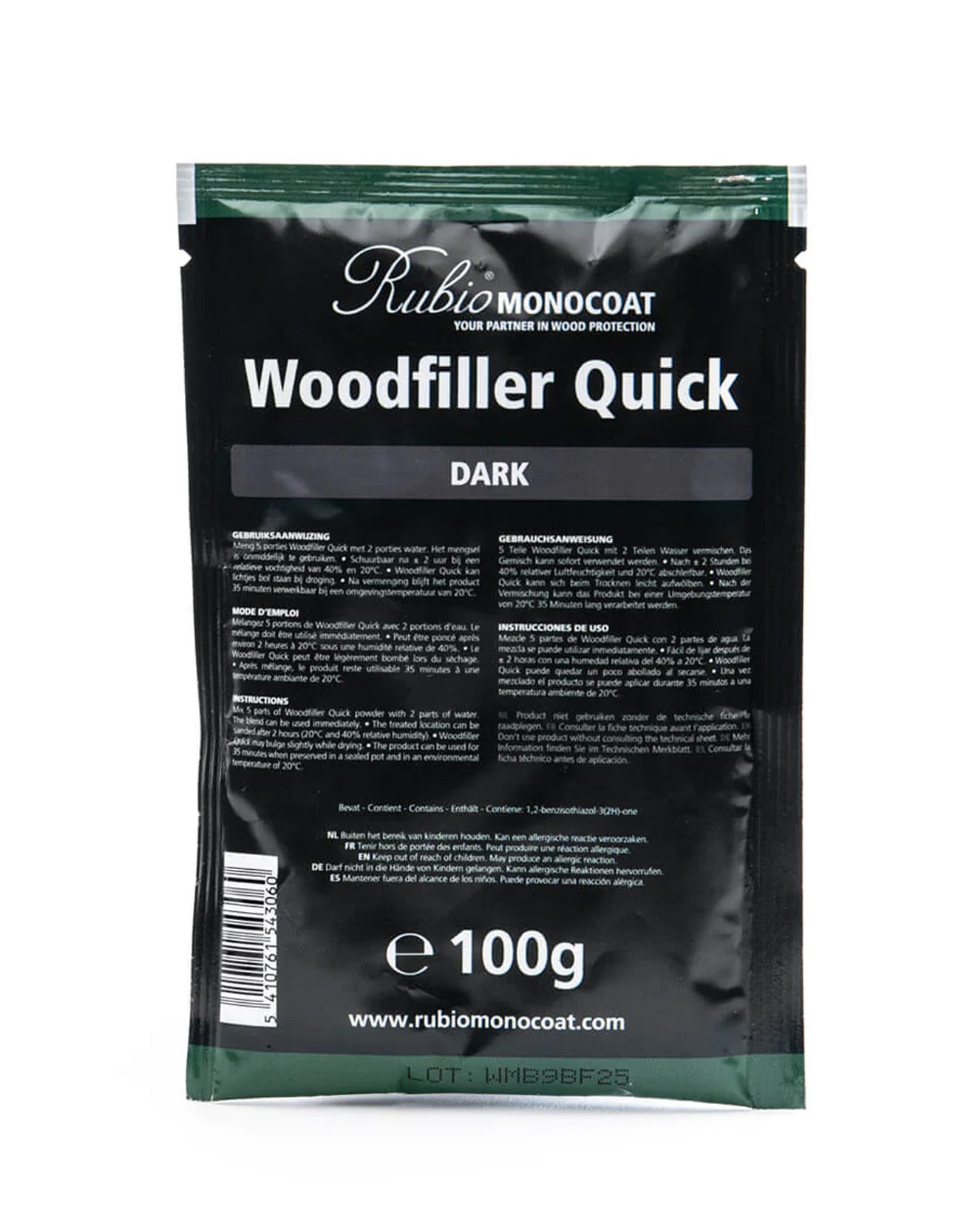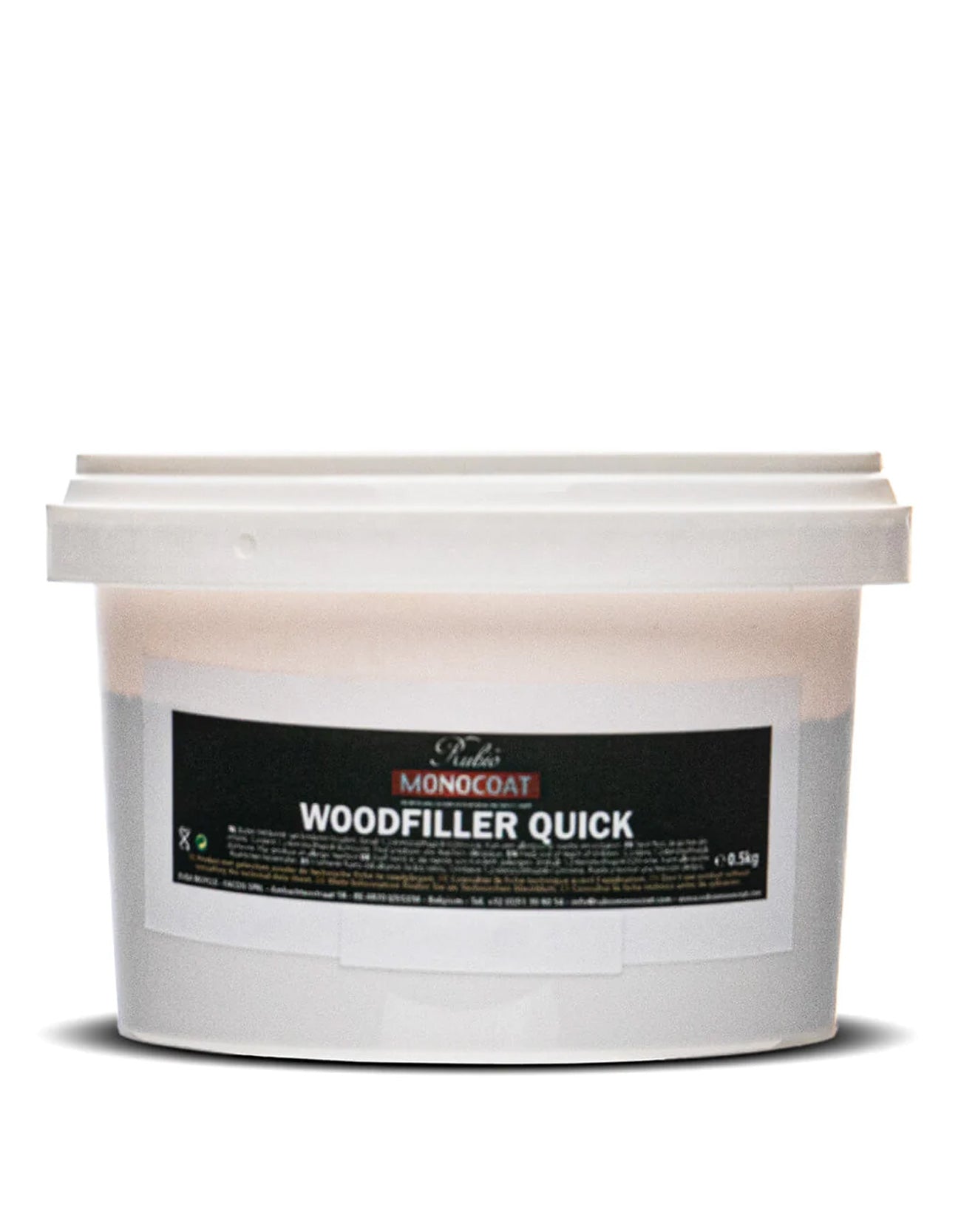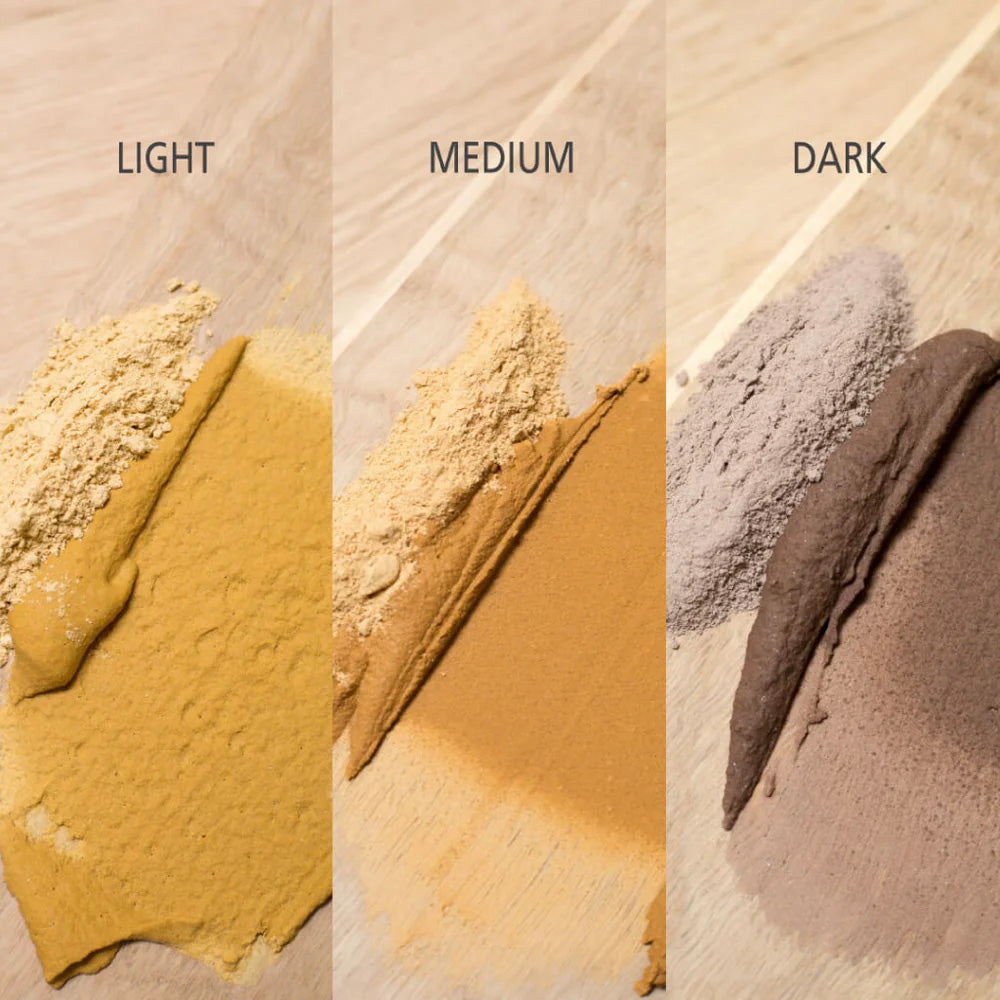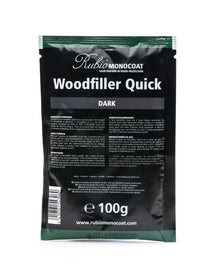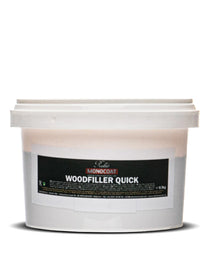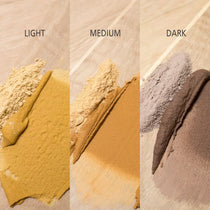 ADDITIONAL
HOW TO APPLY
VIDEO
TECHNICAL
CUSTOMER REVIEWS
ADDITIONAL
Rubio Monocoat Woodfiller Quick is an environmentally friendly, shrink-proof, one-component putty in mixable powder form. It is applied on interior joinery, cures quickly, and is easily sanded. 
Rubio Monocoat Woodfiller Quick effectively absorbs the finishing color from the Rubio Monocoat color range, but using a wood filler color that closely matches the final finished color of your project is considered to be the best practice.
Results may vary. Using Woodfiller Quick with non-Rubio Monocoat products may result in unreliable results and color matching. 
HOW TO APPLY
Mix 5 parts of Rubio Monocoat Woodfiller Quick powder with 2 parts of water. 
The blend can be used immediately. 
The treated location can be sanded after 2 hours (68°F / 20°C and 40% relative humidity).
Rubio Monocoat Woodfiller Quick may bulge slightly while drying. 

Lifespan of Blend
The product can be used for 35 minutes when preserved in a sealed pot and in an environmental temperature of 68°F (20°C)
Cleaning
Used tools can be cleaned with water
Download Application Instructions and TDS (EN)

Download Application Instructions and TDS (ES)
TECHNICAL
Summarized specifications, please read TDS before using product.

Dry Time: Varies. Test with a moisture meter before and after to ensure full dry.
Color Options: 3
Dilutable: With Water
Shelf Life: 12 months